Business
Why Forex Demo Account is Important for Beginners?
A Forex demo account is a virtual trading account; you can trade with virtual funds on it. It stays connected to live trading platforms so that you can receive live market data. It is a pretty effective way to start practicing trading with a demo Forex account. Most Forex brokers offer a demo account to you as you sign up with their company.
Using a demo Forex account you can try out all your chosen platform's features without risking any real money. With time and practice, you will be able to grasp the market technicalities and basic trading terminology. Then you can confidently deal with real money from a live trading account. Every trading platform is different from the other one. So not only novice traders but experienced traders can also benefit from using a Forex demo account.
What Are The Uses Of Demo Accounts?
You cannot deal and trade with real money using a demo account. Instead, you will be given a large sum of virtual money to trade with. So you can use the Forex demo account for the following purposes-
Understanding charts
Learn functions for buying and selling currencies
Retrieve historical data
Find technical analysis sources
Understanding Forex quotes and prices
Using Forex tools
Receiving news feeds
What Else To Learn With The Demo Account?
In addition to the above things you may learn a lot of other things with a demo account, such as-
You can learn how to use a stop-loss order 
 You can learn how to place limit orders 
You may understand the 'spreads' in Forex 
You will be able to understand the best time of the day to trade 
You may understand what are 'Lots' 
You can try out different strategies and choose the best one for you 
How To Open The Forex Demo Account? 
Opening a Forex demo account is a quite simple process. You will have to provide a few basic personal details to your broker, such as your full name, email address, date of birth, etc. The broker will open a free demo account for you. Ideally, it should be ready to use immediately after opening. Your broker will help you to open a Forex demo account and teach you how to use it. They should always provide you with technical support and reliable answers to your queries at any time.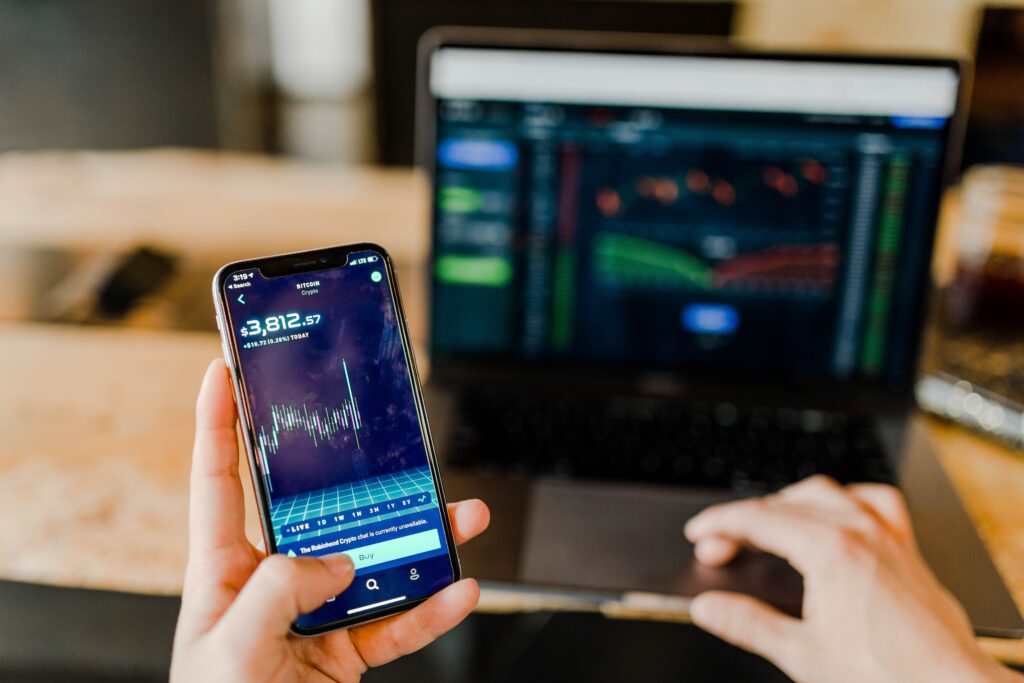 How To Use The Forex Demo Account?
A demo account has only virtual funds to practice trading. So you can practice trading strategies and learn technical aspects of trading business using a demo account. You can make risky investments because you are not dealing with real money. If you are a new trader you should start by planning a trading routine. It is quite simple to create a routine but the hard part is to stick to it.
Advantages Of Using A Forex Demo Account
You get to know how everything works in Forex trading and if you genuinely feel intrigued about Forex trading. Many times we get excited about something because people around us make us excited. Similarly, we hear a lot about the trading market and how people can earn huge amounts of money from it. But it can be absolutely possible that you do not like Forex trading after using the demo account.  
With the demo account, you can practice your Forex trading skills without investing real money. Novice traders are often at higher risk of losing their money in the financial market. But with a demo account, you can practice your scale without any risk of losing more money.  
For a trader, it is really important to keep emotions in check. Emotions like hope, disappointment, greed, and anger need to be controlled by a trader. While you practice trading with a demo account, you can make strategies to keep your emotions in control. Then when you will go for actual trading you will act as a more mature and experienced trader. 
Many traders use many kinds of market strategies in Forex trading. Trying different strategies can be risky with real investments. That is why you can practice numerous strategies with your demo account without having a fear of losing your money. 
Disadvantages Of Using A Forex Demo Account
It is hard to keep your temptation of over-trading in control. 
Some brokers offer excessive leverage in their demo account which is unrealistic. If a new trader uses such excessive leverage and they get used to that which is available in real-life trading. 
The trading environment may not be like the actual trading environment. 
Final Thoughts 
If you are interested in Forex trading and want to make it a career, we recommend you research a lot about the financial market. It is a volatile market and involves a huge risk factor. To invest in such a situation and our money from trading requires a lot of skill, patience, and experience. If you can master all these qualities trading can be a highly lucrative career option for you.
Some people think that trading is a very easy task that anyone can perform. When you are a pro in the trading market it is easier to detect the market trends but you can never be always right about where the market is going. That is why you have to be always on the platform and will be always updated. There are so many things to learn about the trading market and it takes time. Know more تداول الفوركس
Investing a lot of money without knowing much about the technicalities of trading and market trends is not advisable at all. Therefore it is always good to have a demo account before you start your real journey in the trading market. In this article, you have learned how to open and use a demo account and all the pros and cons of it. Hope this article has helped you in some way or the other to make an informed decision.